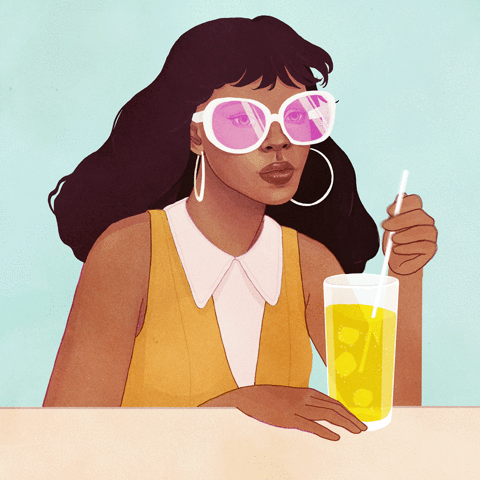 Tropicool is a collaborative, creative marketing agency coming at you from the heart of Sydney. Like-minded and results-driven, we pride ourselves on building strong relationships with everyone we work with. We share a passion for transforming brands and creating campaigns that are never forgotten. We breathe creativity and thrive on implementing innovative, transformative concepts. This empowers our clients to build brand value and live in the minds of their key audiences.

The collective experience of our team spans across the fashion, beauty, lifestyle, food and beverage, and music industries; encompassing publicity, brand management, experiential marketing, event activations, content creation, brand partnerships, influencer outreach, digital and hospitality solutions.

We are an approachable team who are dedicated to cultivating comprehensive networks with media, industry, and influencers. We act as a full-service agency and our talent arm enables us to connect brands to musicians and influencers.

There's a consciously holistic edge to everything we do. Our energy reflects our objectives as an agency determined to be innovative and current, delivering measurable value. Our strategies and concepts influence the influencers. The level of detail and quality in our work creates a long-lasting experience for our clients and their goals. Our creative team likes to have their finger on the pulse with new and exciting methods for bringing concepts to life.
Director: Paul Stix
British born 'Stixxy' is an integral member of the Australian music scene. He is the Director and founder of creative music agency UNDR Ctrl, boasting a niche electronic roster of artists including Bag Raiders, Total Giovanni, San Holo, Set Mo and MUTO to name a few. His event portfolio features summer music series The Island LIVE [collaboration with partner Raul], acclaimed Goat Island festival Output, Mixmag's Australian live stream broadcast series and charity football fundraiser Musica Copa. Stix has been involved in the media and music industries since the early 2000s, splitting his time between Sydney and London. He has over 10 years experience in PR & Marketing and previously ran the Modular Records booking agency prior to setting up UNDR Ctrl and Tropicool.
Director: Raul Gonzales
Raul has been in the Hospitality and Entertainment business for over 10 years. His experience includes food and beverage, music, fashion and lifestyle specialising in project management, experiential marketing, brand partnerships, brand development and influencer outreach. He takes an entrepreneurial approach with all his clients aiming always to get the best ROI possible. His focus is to create experiences and tell stories about the brands he works with, creating unique strategies customised according to the brand's needs. Prior to setting up Tropicool, Raul spent a few years in the agency world heading up the events sector and business development for Jaden Social. Along side this, Raul has also owned successful Sydney bars and restaurants hence his love for all things hospitality!
Publicist: Ange Khoudair
Ange has been a publicist for 8 years, both in an agency and in house. Ange's experience includes fashion, beauty, food and beverage, lifestyle, venues, events and the online retail space. Ange always places a great deal of emphasis on working closely with her clients in order to achieve the same goals, and will act as an extension to any team she works with. Ange's contacts span print, online, social media, broadcast and industry both at a local and international level. Her focus is to create experiences and tell stories about the brands she works with, creating unique strategies customised according to the brand's needs. Ange has strong experience in pitching, growing brands, events and creating and nurturing media relationships.
Video: Andre Vasquez
Ever since receiving his first camera when he was 10 years old Andre has not gone anywhere without one by his side. A creative from Sydney, who's passion for all things photos has lead Andre into career in film. Andre has graduated from AFTRS with a Post Graduate Degree in Cinematography, and has been working with fashion and lifestyle clients.
Photography: Ari Pashalis
With about 5 years experience, Ari is one of Sydney's most well known event photographers. He has covered close to every music festival that has come to Sydney and greater NSW, and over the years Ari has specialised in event, fashion and travel photography.